Although originally from South America, David has lived in South Florida for over 35 years and has witnessed the vast transformation that South Florida has undergone over the years. Being fluent in both English and Spanish has helped him navigate the South Florida real estate market. He has been selling luxury real estate in South Florida with a commitment to excellence for many years. David s area of expertise includes but is not limited to the sale and marketing of luxury estates in exclusive and secure communities across Miami and Broward alike. David s reputation for excellence is based on his unique ability to match "one-of-a-kind" clients with "one-of-a-kind" properties. David believes in providing the highest level of service to his clients, his focus as a luxury real estate broker has allowed him to acquire numerous contacts and connections that are vital to the success of luxury real estate.

Prior to entering the real estate market David was VP of marketing for a medium sized marketing corporation. David is known for his ethical, honest, professionalism, results-driven, straightforward approach to business that has helped him propel to the top. Being fluent in both English and Spanish has helped him navigate the South Florida real estate market.

Professional Licenses and Certifications: Florida Real Estate Broker, Community Association Manager (CAM), Certified Luxury Home Marketing Specialist (CLHMS), GREEN Resource Council of The National Association of REALTORS (GREEN), Graduate REALTORS Institute (GRI), Pricing Strategy Advisor (PSA), At Home with Diversity , Technology Pro (e-PRO), Florida Notary Public, Florida Notary Signing Agent.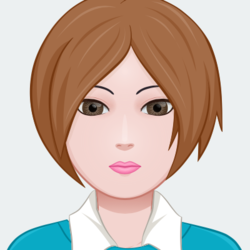 As a South Florida native, Randy has spent the last 30 years building his career in the Sunshine State. Initially, Randy worked at several local studios directing and producing for syndicated television, Hollywood movies and triple-A video games. As his career developed, he became partner in a South Florida media arts firm. Always eager to share his knowledge of the craft, he began teaching art and animation at the Art Institute of Fort Lauderdale, eventually moving on to assume a managerial role at Keiser University.

Randy s desire to become a real estate agent was more than just a new chapter in his professional career. Not only does it run in his family but he genuinely enjoys working with people to help them reach their goals. As an investor in the South Florida area himself, he knows that buying a home can be exciting yet stressful. Randy s easy-going and professional demeanor ensures that his clients not only find what they are looking for but enjoy finding it along the way.
Marlene Klein strives to give her clients the kind of service and attention that she would want if she were in their shoes. Among other things, that means making herself accessible in whatever way is most convenient for them whether it be via text, email, or phone. She also stays in constant touch with her clients, keeping them informed of marketing activity and the must up to date information available about the current real estate market.

Marlene offers her clients more than real estate experience and expertise. She brings them her upbeat energy, determination and competitive spirit to assure them success. She believes that when one starts with a positive idea or goal and consistently feeds it positive energy, it will become a reality. She not only explains the buying or selling process in great detail but stays in close communication with them in order to keep them well informed, assuring them that she is always working toward her clients best interests, and giving them reassurance and faith that together they can and will overcome all challenges.

Marlene has a strong background in banking and has led her to be well verse in the market of Short Sales and Foreclosures. Her real estate career began in 2005 and remains dedicated to serving the members of her community and surrounding areas.

As a result of her work ethic, extensive experience, and market knowledge, Marlene Klein is consistently sought out by local agents as well as by out-of-area agents representing an assortment of buyers seeking properties in south Florida.